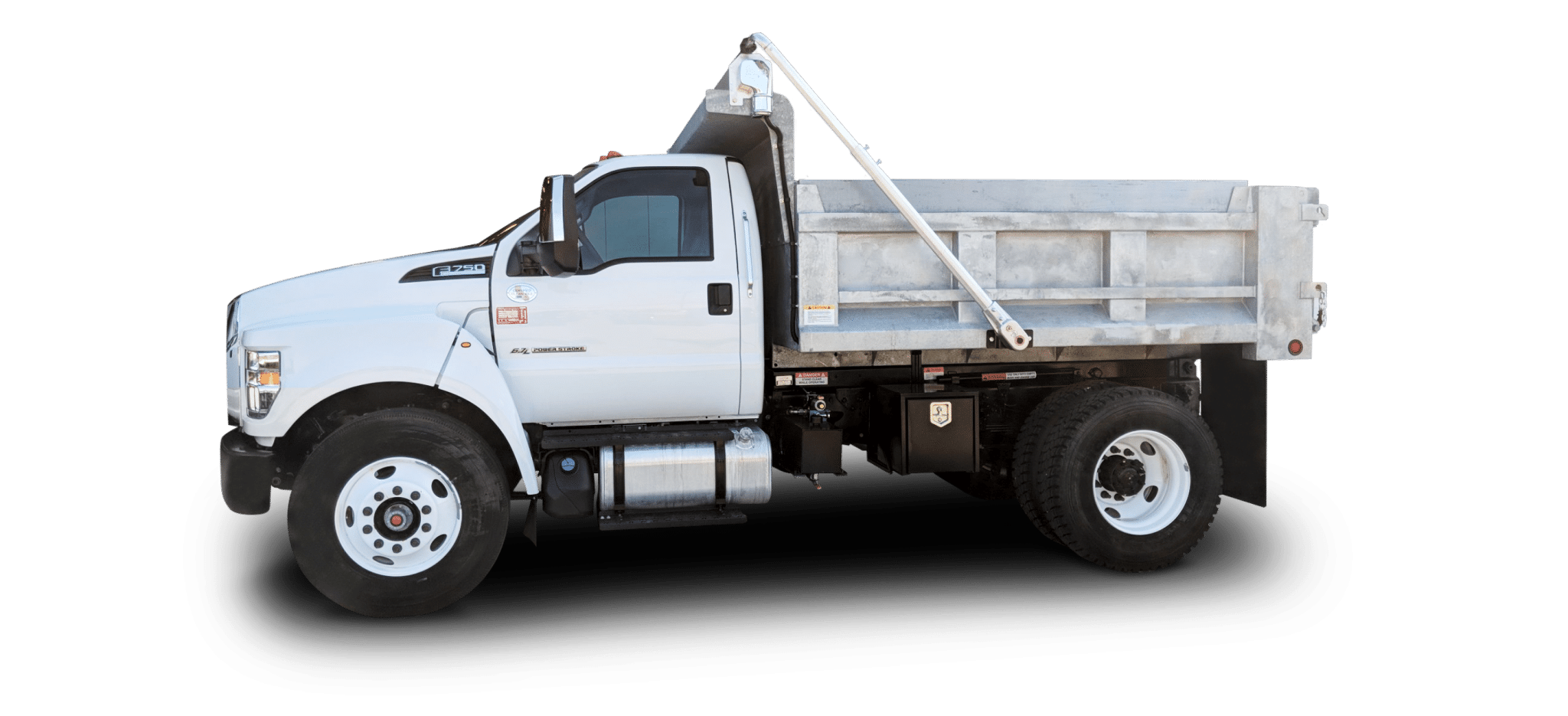 5 – 8 yard industrial truck beds
Industrial Truck Beds by Hilltip are handcrafted by modern-day craftsmen in Fort Wayne, Indiana and specifically designed for the single axle NTEA class 5-7, up to 33,000 GVWR.
Our 5 – 8 yard truck bodies set the industry standard!
Our bodies set the industry standard with 10Ga steel construction and 7Ga steel flooring, dual control rods, full-depth corner posts, structural boxed top rail, stacked structural steel understructure, and epoxy primer. Available options like tarp kits, air tailgate kits, coal doors, AR steel floors, factory-installed cab shields, and body lighting allow you to customize a body to optimize your work performance. Private label builds and work-ready kits are also available.
5 – 8 yard industrial truck bed specifications
5-7 yard capacity: 25″ sides / 31″ tailgate
6-8 yard capacity: 30″ sides / 36″ tailgate
LENGTHS
10′, 11′, 12′
UNDERSIDE
4″ structural channel cross members
6″ structural channel long members
FLOOR
7 gauge floor
Fully welded – no skip welds
AR 400/450
SIDES
Structural boxed top rail
Side board pockets
Sloped spill shield
Full depth rear corner posts
TAILGATE
1 1/2″ CR round lower and upper pins
Double acting
Manually controlled lever control
Laser and flame cut hardware
CAB SHIELD
Contour cut end plates
18″ overhang – standard
AVAILABLE HOIST OPTIONS
Under body hoist or scissors hoist
LIGHT KIT
LED lighting with one Oval S/T/T in posts
Grommets and wiring harness
Custom light options available
OPTIONS
Gloss black finish
Cab shield installed to customer supplied height
Additional oval holes in corner posts
Tarp kits
Cab shield lighting (front and rear facing)
Coal / Patch chute in tailgate
Air actuated tailgate latch
24″ or 32″ overhang cab shield
3/8″ HR steel tie rail
Side stiffeners
Snow and ice light options
Multi-height cab shield available, one body will fit many chassis