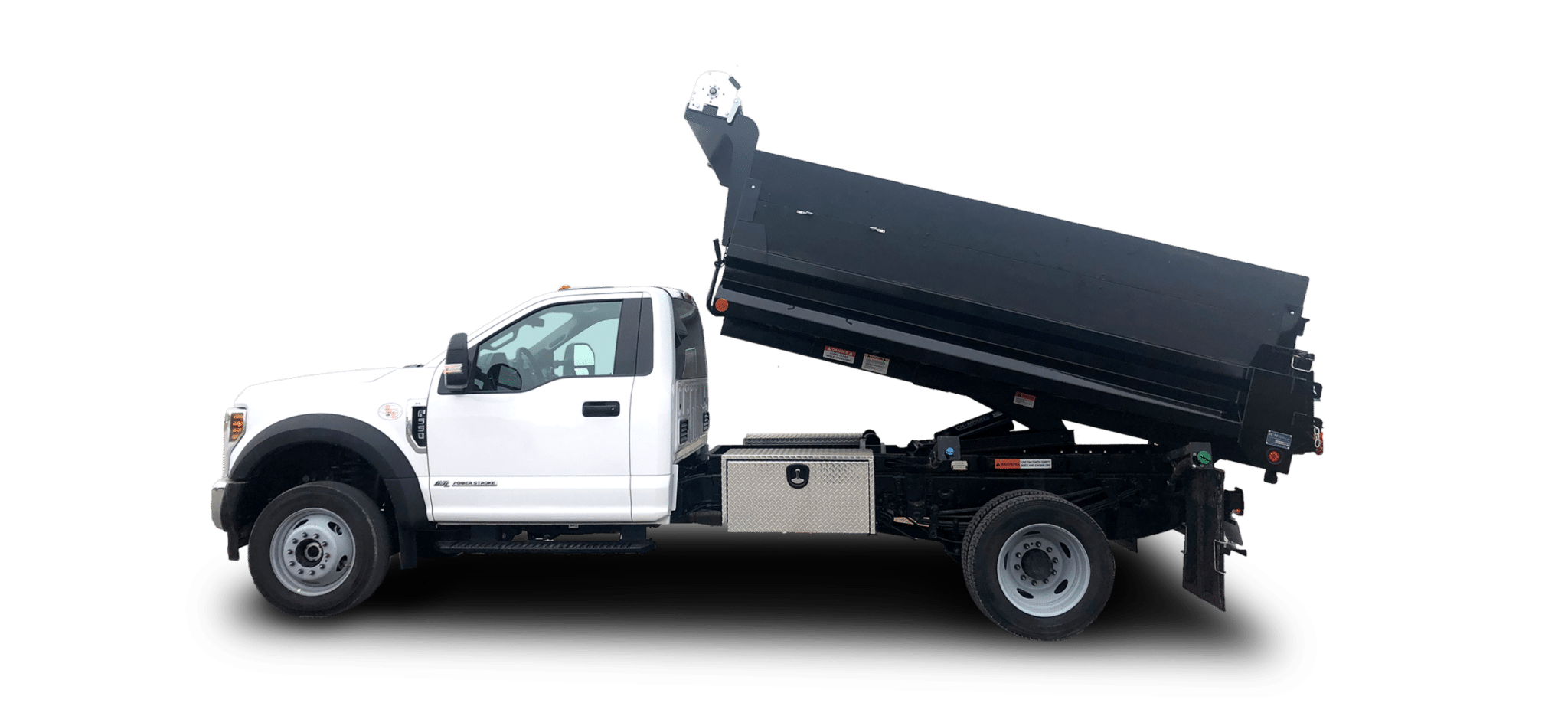 Our rigid side dump beds - the leaders of truck equipment!
Industrial Truck Beds by Hilltip are handcrafted by modern-day craftsmen in Fort Wayne, Indiana. Our rigid side dump bodies are designed to outlast the commercial chassis. Standard features include double panel sides, tailgate, dual control rods, fabricated bottom tailgate latches, and single handle tailgate.
Rigid side dump beds for trucks
These standard features make Industrial Truck Beds by Hilltip rigid side dump beds the leader of commercial and municipal truck equipment.
Industrial Truck Beds by Hilltip offers work-ready product solutions. Our sales team is very knowledgeable and will assist you in choosing the options and features to customize your rigid side dump body. Available options include polyurethane hi-gloss black or polyurethane commercial paint, factory-installed light kits, tarp kits, and sub-frame hoist kits. We specialize in equipment for the municipal market, landscape, demolition, mason, snow/ice, and heavy construction trades.
Rigid side dump bed specifications
LENGTHS
8′ through 12′ and custom lengths
WIDTH
82″, 94″ and 96″
UNDERSTRUCTURE
3′ or 4″ structural channel crossmembers
5″-8″ structural channel long members
SIDES
13″ height (2-3 yard)
19″ height (3-4 yard)
Double wall construction
Boxed top rail
Smooth design (Great logo space)
TAILGATE
19″ height (2-3 yard)
25″ height (3-4 yard)
Smooth design with single handle upper latch
Double wall construction
Straight back design
CAB SHIELD
18″ overhang (24″ and 32″ available)
Contour cut end plates
Slotted window
OPTIONS
Gloss black finish
Cab shield installed to customer supplied height
Oval S/T/T lighting in rear corner post
Taller bulkhead or cab shields
Tarp kits
Multi-height cab shields-stock on to fit many chassis
Many hoists available with various power units
Customized to fit current hoist (bed only replacement)